Countdown: 6 days. Yeah, 6 days more I'll be free, out of the prison, oops… confinement!
I'm tying this in the single room@confinement center which is within the vicinity of  my house & my parents' place. So it's convenience for my hubby & XJ + parents to visit me. The good of staying here is the peace of mind since there's people to look after the baby & take care of daily meal. So I have plenty of time to rest, watch Astro & online. Anyway, I still go to "spot-check" my baby whenever I feel want to 'coz I think can't 100% believe on those aunties, you know…
Noodle with Milk
I like Salmon!
Refreshing ~ Every 3pm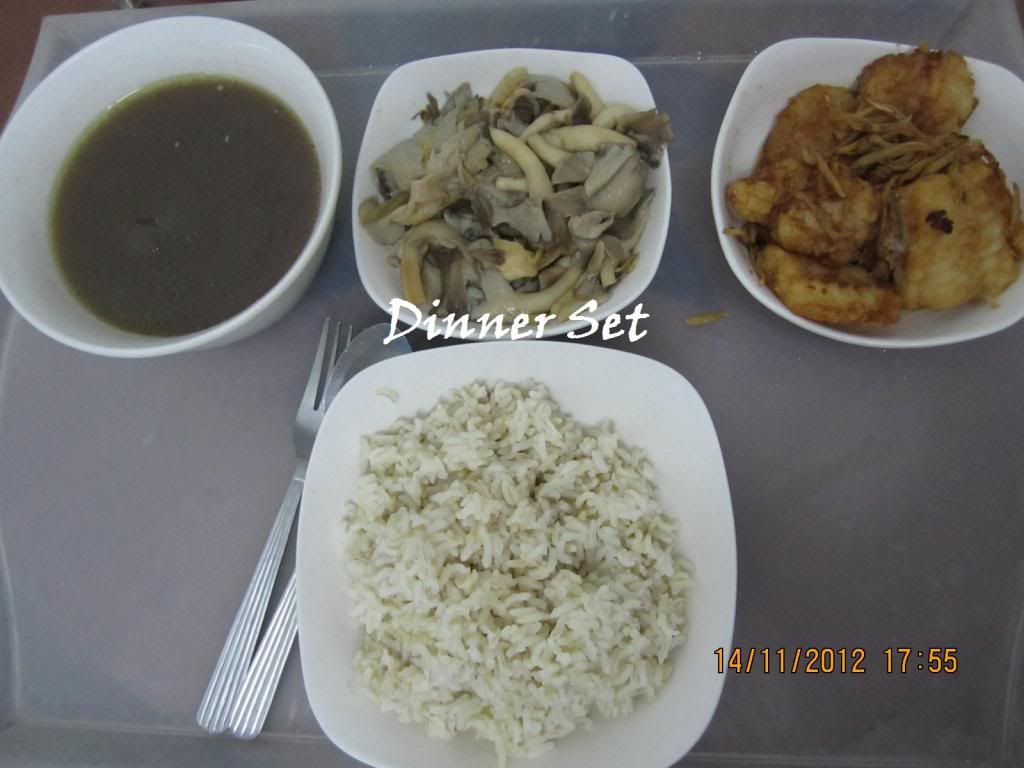 I like Fish fillet
Super Like ~ Tonic Soup every 9pm
Those food here are ok, I'm not a picky eater. Some other mommies are complaining this & that… Most probably too frequent serving of pork & it's scary to me now! What I like the most is the herb soup at night.
Hubby brought XJ to see me & baby bro a few times earlier, he was behaving so well but very cranky when papa wanted to bring him home. XJ said he wants mama… mama… It's so touching! (normally he is much closer to papa but this time he wants me…) When papa sent him home, he was crying & he raised up his hands want me to carry him, my heart is broken. Actually he can stay-in with me 'coz there's an extra bed in the room but it's not easy to take care of him as I'm worry he will go up & down the stair here (3-storey house). The solution ~ we Skype almost every night 'til I go home.
XJ teaches Poh Poh Skype; XJ shows me the stuff that Papa buys for him; His yellow Ferrari; XJ kiss good-bye to me!
Again, I'm very thankful to my parents esp my mom as she takes care of XJ (I know he gave so much of trouble most of the time) and not forgetting hubby too, of course!
I wanna go home… 'coz I miss XJ like crazy… I never thought I will miss this little monster that much!!!